Welcome here. If you find the following information resonates with you, do reach out and contact me. Difficult times can lead to some of our most significant and meaningful changes if worked through in a way that is effective for you. ~Michele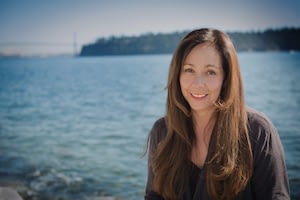 "I have a Love for the Lotus, while rising from the mud it still remains unstained."~Confucius

Many of Michele's clients are dealing with stress, anxiety, depression and/or are going through a recent significant change, they are feeling overwhelmed and highly sensitive. Michele has successfully worked with people on the following: Stress, anxiety, depression, loss, life transitions, physical health related illnesses, e.g. cancer, end of life, family of origin, self-esteem, personal growth, spirituality, life purpose and meaning, relationship related issues, recent separation, career and lifestyle changes.
Michele works with youth, adults and elders from all cultures, genders and lifestyles. Benefits she has witnessed in her clients include:
Reconnected with those parts of self that were healthy, well and alive.

Gained new awareness on present issues and were able to integrate positive change into daily life.
Empowered feelings of wisdom, intuition and creativity / imagination.
Decreased feelings of anxiousness.
Strengthened inner resources while working through inner conflict.
Experienced spiritual and transpersonal inspiration.
Developed a new life story while exploring purpose of life and buried emotions.
Integrated profound images during music sessions in a deeply felt way.
Expressed buried emotions which provided significant relief in daily life.
Changed patterns and beliefs while connecting to deeply hurt parts of self.
Developed self compassion for self and others. Healed and integrated new ways of feeling on the inside into new ways of being on the outside in daily life.
Changed lifestyle and career path.
Accepted present-day diagnosis / circumstances while feeling hopeful about the outcome either way.
301-545 Clyde Avenue West Vancouver, BC V7T 1C5
michele@micheledoucet.com